Tour your Future is now online!
Tour your Future - Online Version
Tour Your Future is an effort from Carnegie Science center in Pittsburgh, which gathers girls to tour local businesses in the STEM technologies. For the first time ever, we will be doing this event virtually!
At Braskem, we will be giving a virtual tour of the lab area(s), hosting hands on activities, and offering a career panel discussion. These activities will be carried out by our lady laboratory technicians, technical service engineers, R&D engineers, and etc.
In a virtual manner, our Team Members will conduct hands-on science experiments with the girls, describe what working in a STEM field is like, teach them about sustainability and recycling, and provide a video and picture tour of our lab facilities.
If you want to be one of these volunteers sign up here or send an e-mail to megan.forshey@braskem.com.
We are counting on you!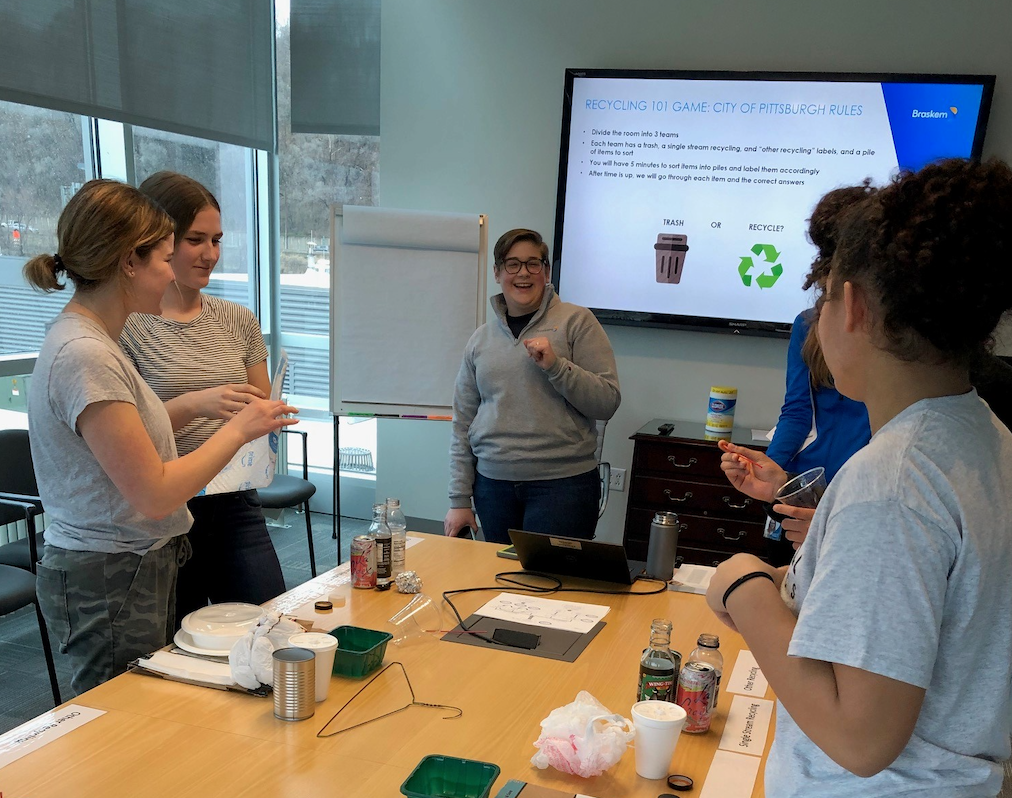 Action • braskem crowd efforts
Name of NGO
Carnegie Science Center

04/13/2021 , Start time: 13:00. Finish: 15:00
Address
Online Campaign
Total of vacancies 3
0 vacancies left
Action Leader Name: MEGAN FORSHEY
Action Leader Email: megan.forshey@braskem.com
CROWD EFFORTS 2020
See the volunteer opportunities in your area, click the button and select your region.
REGIONS