WeCARE Week - Recycled Plastic Bench Donation to Organization in Need
Braskem America team members can submit nominations for an organization somewhere near where Braskem operates who would benefit from obtaining a bench or table made from 100% recycled plastic (partly recycled polypropylene).
Click here to access the Microsoft Forms form for you to fill out.
You will be required to explain why you think this organization is deserving of this donation keeping in mind that Braskem is trying to partner and work with organizations that are advancing STEM education, Diversity & Inclusion, and Sustainability and Circular Economy.
Nominations can be entered now through Friday, November 27th.
Selected organizations will be announced during WeCare week by the US CE&S team.
Sign up in the form below to participate!
Below is the list of conversations that will take place during WeCARE Week. Please indicate which discussion you would like to participate in below!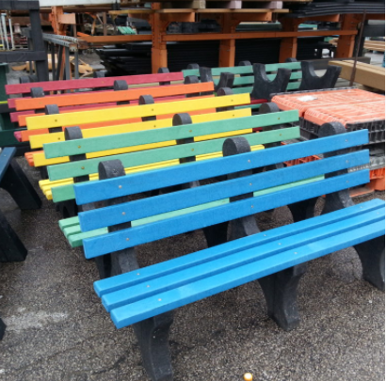 WeCARE Week • braskem crowd efforts
Name of NGO
There will be a fundraising campaign during lectures for waste sorting centers

11/28/2020 to 12/05/2020
Address
Online Campaign
Action Leader Name: Brittany Darras
Action Leader Email: brittany.darras@braskem.com
CROWD EFFORTS 2020
See the volunteer opportunities in your area, click the button and select your region.
REGIONS