Help the Texas Food Bank to continue serving the community.
Houston food bank needs help - Houston
The Houston Food Bank is a solution to both hunger and food waste. In this Coronavirus period, the Houston Food Bank has a higher demand for food.
Currently, Houston Food Bank is sourcing as many food donations possible to support food distributions at various partner agencies daily and as of this week, sending trucks to 10 Houston Independent School District (HISD) campuses five days a week. The organization has assembled extra boxes of food for senior citizens who are highest risk as well as food boxes for those who do not have food resources, yet are in quarantine or isolation due to COVID-19. Houston Food Bank has put out an urgent request for volunteers, as well as for monetary donations, in order to assist the most vulnerable populations during this unprecedented time.
Enter the following link and make a donation to the Food Bank: www.houstonfoodbank.org/donatenow
Every $1 you give helps provide 3 meals. Help Feed Our Hungry Neighbors!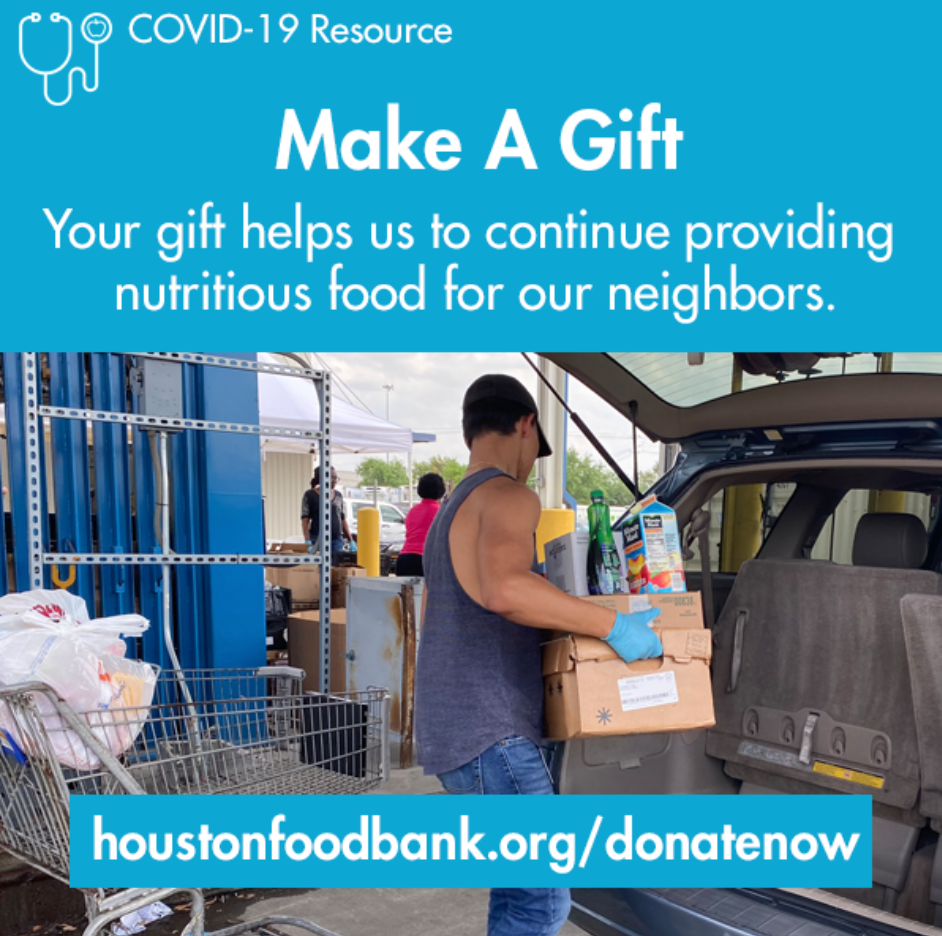 Donation • braskem crowd efforts
Name of NGO
Houston Food Bank

04/01/2020 , Start time: . Finish:
Address
Online Campaign - www.houstonfoodbank.org/donatenow
Action Leader Name: Houston Food Bank
Action Leader Email: info@houstonfoodbank.org
Sign up
CROWD EFFORTS 2020
See the volunteer opportunities in your area, click the button and select your region.
REGIONS